All shapes and sizes design service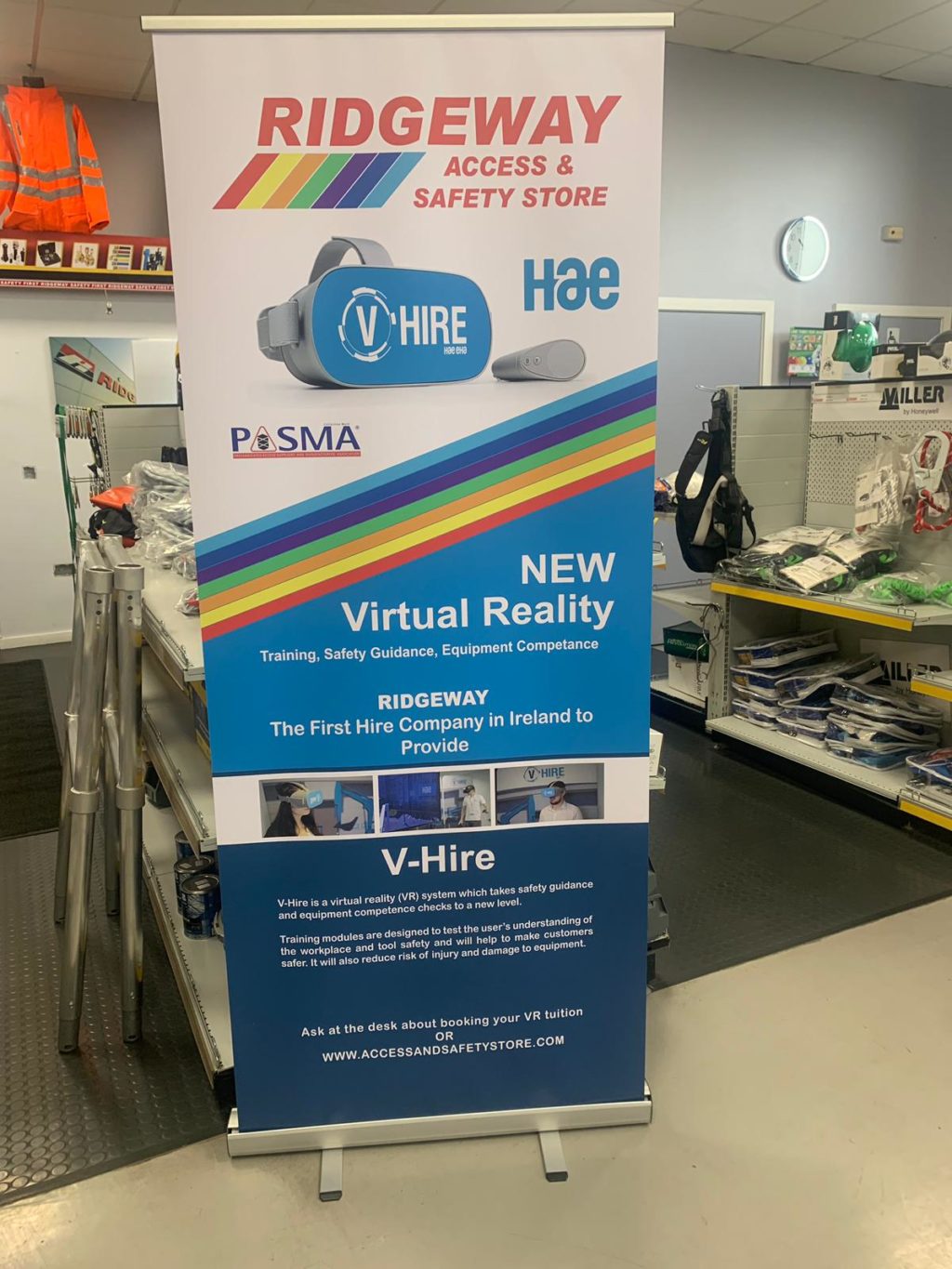 As part of the promotion for Ridgeway's innovative new Virtual Reality equipment training tool, V-Hire – which customers can try for free at the Belfast and Ashbourne depots – we designed graphics for a Facebook post, website feature and pull-up banner. Remember when you're advertising across various media you will need designs in different sizes, resolutions and file types.
Check out more on V-Hire at Ridgeway or their Access and Safety Store.