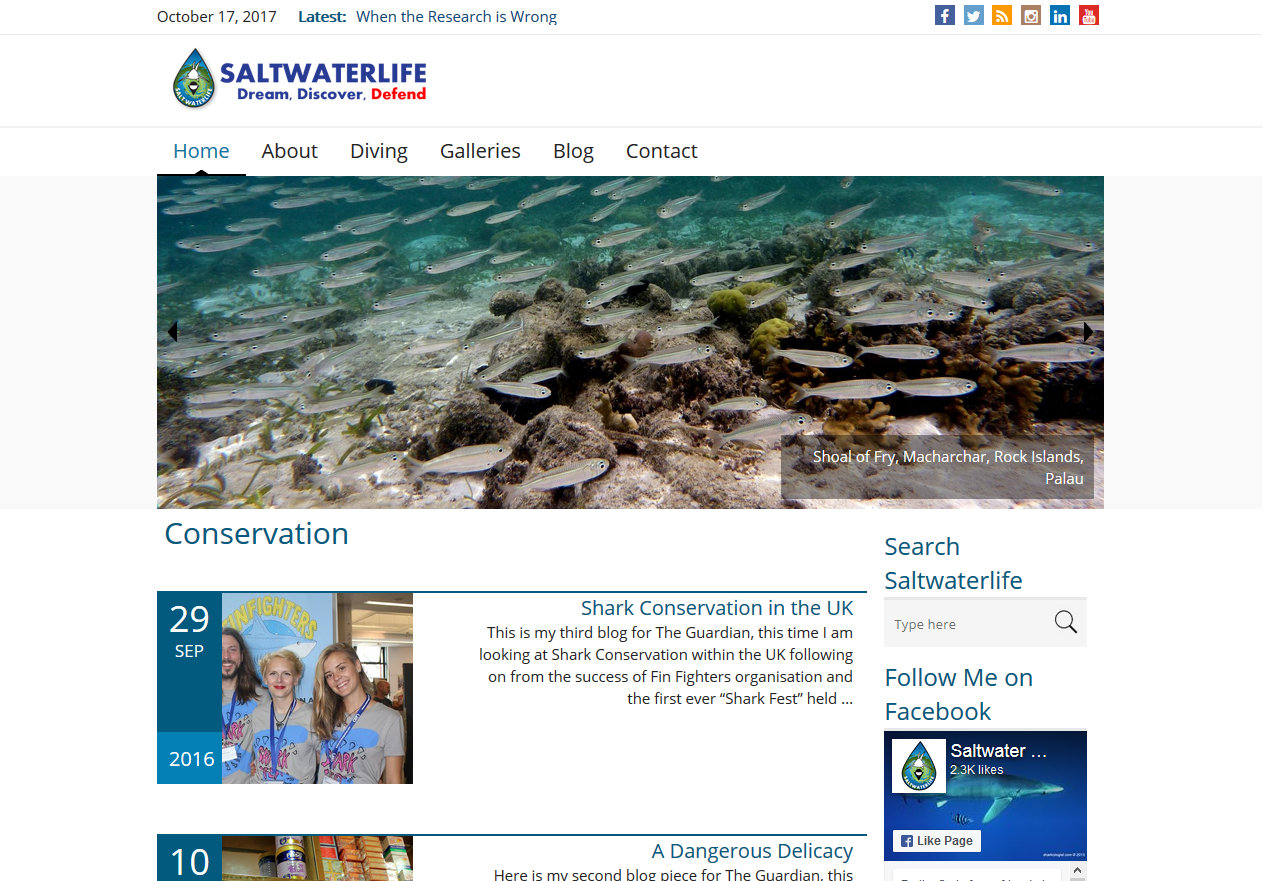 We were very proud to hear that Lauren Smith, marine biologist and shark expert, is now also a Guardian columnist.
We felt a website redesign was needed to highlight Lauren's Guardian posts and make sure her most recent projects are more visible.
We also updated the Saltwater Life logo to reflect her growing interest in campaigning. Check out the new look at http://saltwaterlife.co.uk/. The sharks are amazingly photogenic…!